What is the Mario timeline though? Also, I've seen Darkhorse has a BotW book coming out in November which isn't exactly the same design as the other 3 but does have the same font and motives in the corners that I may have to get this as well even if it is all about BotW but might add bits to the others which weren';t a thing at the time like a new timeline.
I do also want to get the expanded edition guide for BotW to go alongside my Deluxe Collectors Edition from when the game released.
On pickups, I got these today in work during double discount along with a lot of food shopping and some clothes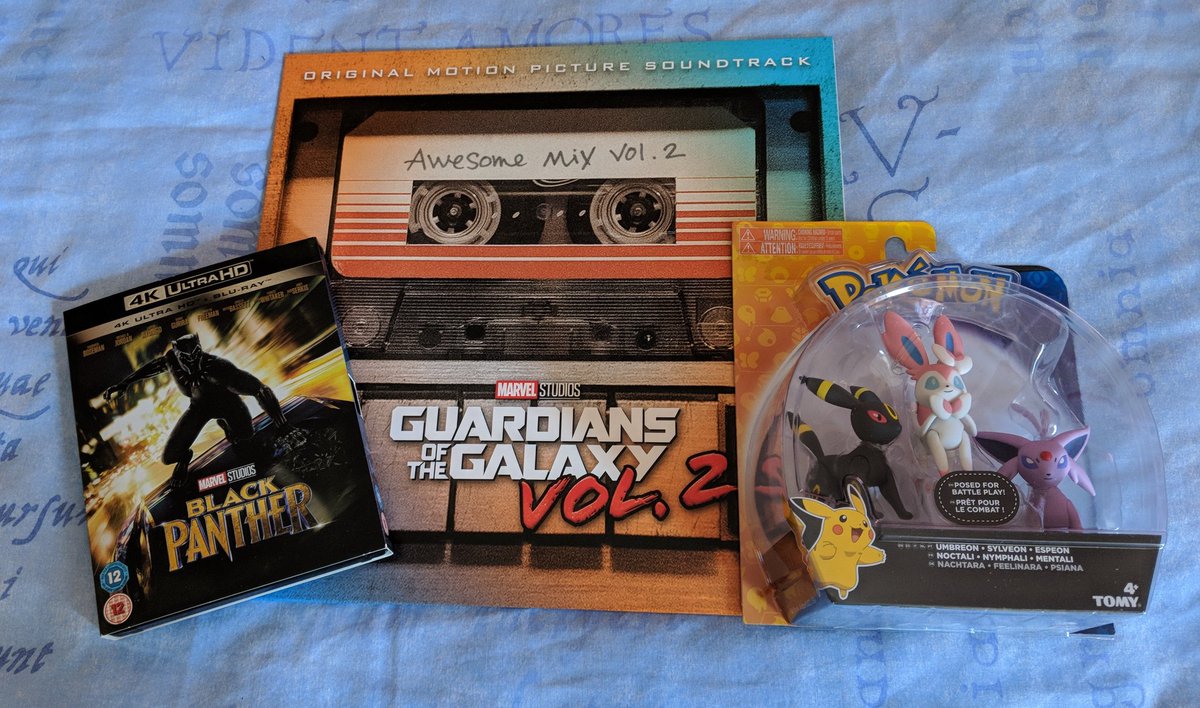 With Black Panther means, I'm missing out of the Marvel films out in 4K Spider-Man and Hulk with Iron Man having a German release for some reason but I would like to get the two UK ones at some point as be nice to have them all on one medium before 8k is a thing or Disney puts them on their streaming service instead.
I would have got Mario Tennis but I don't know whats happening with that in work and same with Shape of Water which came out yesterday but wouldn't know it from work but I hear we may have it in just sat out back. I'm hoping I can get someone to look tomorrow before double discount ends and I go elsewhere because other places without discount plus we might not have the 4K version of Shape of Water anyway, just DVD & Blu Ray.
Pokemon toys of the three Eeveelutions will go with my the three OG Eeveelutions and Eevee herself, I just now need to find Leafeon & Glaceon from the same set.