(Windows) 10 reasons why: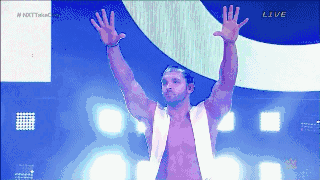 1.
Losing
- We may not care about the Console War and if you own a Xbox One as your main system you'll likely won't care either as long as you are getting games but with the Xbox One on about 28-30m and the PS4 on about 55-60m a time has to come you have to do something. Spencer has even said the Console Wars is over ages ago, and if I was in charge of Xbox I would want to be winning as I would feel worked I hard on making this system what it is and want it to be a success.
2.
Timing
- Up-in-till the last generation a console was replaced on a average every 5 years with some exceptions GameCube 4 years, OG Xbox 4 years, Wii U after 4 and bit years this very month has been replaced with Nintendo's next system. The Xbox One will be 4 years old in November, and I truly believe the only reason the last generation lasted so long was due to the financial crisis.
3.
Out First
- Similar to above but the last few generations we've had mixed results with systems launching first be it the Dreamcast in 1999 with the rest coming out in 2000 & 2002 then in 2005 the Xbox 360 came out with the other two coming in 2006 & 2007 which really helped the Xbox 360 get a foothold, surely it would eventually be past by the other two.
Also we had the Wii U launching a year before the PS4 & Xbox One but it could help.
4.
Games
- If you read my article and seen on the net that a vocal group of Xbox fans have been moaning about the lack of Xbox One Exclusive games. Their might be many reasons. Spencer on the cancellation of Scalebound and the closure of studios like Lionhead has said people don't buy those games on Xbox One that they can't continue to invest in things that will lose money.
This of course means less studios and less of a output as you can't have a mainline Halo every single year but also another reason why we've not seen anything for a while is to have stuff ready to go for Scorpio.
5.
Launch
- One of the Xbox high ups Greenberg has stated that the launch line up of games will have to be native 4K, to me if this was upgrade then he would have said something like we have plans to have a bunch of games to take advantage of Scorpio, not what sounds like a console launch.
6.
PS4 Pro
- The PS4 Pro came out what will likely be 12 months before the Scorpio, has it set the world on fire the answer is No as Sony would be talking about it if they did as they releases numbers for PSVR for instance but not Pro.
It is for the truly hardcore which is a small percentage as back in early 2016 their was about 1.5m 4KTVs in the wild, lets say that's doubled to 3m, now how many of those 3m plays games and want a 4K console. Then take in account that the Xbox One is likely to have less people that want a 4K upgraded then PS4 if it sold to Xbox One owners as a upgrade.
To me MS would have looked at the PS4 Pro used this time since to react according to the market. Which can be seen on the current White Papers for Scorpio, which now doesn't mention VR once but VR was talked about at GDC and that games don't have to be in native 4K (Current add does say VR and Native 4K). This may mean lots of things that it is less powerful then what was announced and now they can make it cheaper which means it be more PS4 Pro like but the specs in the White Paper are still leaps almost a generation leap ahead of the Xbox One, PS4, Wii U, Switch and PS4 Pro.
7.
Spencer
- Now I don't look at all his tweets or listen to every thing he says but he has gone on record he has played Scorpio games, much like that Xbox high up Greenberg. To me he would have I've been playing some new games are studios are working on and can't wait to sure you or along those lines.
8.
Developers
- Much like that Titanfall 2 Dev who was rather honest in his opinion of the Switch even though very unprofessional we've had similar from a MS Second Party studio Moon Studios with the head honcho in a interview talking about the PS4 Pro that it was a half assed pointless upgrade and that Project Scorpio won't follow the same path and that it will be a next generation systems which is 100% backwards compatible everything on Xbox One / Anywhere which the current add also says as well. †He's not the only one to say similar things but as a Second Party his words carry abit more weight. †
Also would look a bit stupid if it was a just a upgrade now and Greenberg did say they are looking at you take your game library (100%) forward with you ever each generation. †
9.
This & Other
- We got this in a new update from GDC, Microsoft have also confirmed that the Xbox Scorpio is set to have access to an exclusive group of games.
Along with everything else I read, this will be like a PC or a Smart device with some games like Shadow of War a confirmed to be a Xbox Anywhere title which will work with Scorpio, just like PS4 Pro enabled game does now but Scorpio will get exclusive games much like PC in away.
My laptop at the moment can't play Quake Champions but can play Skyrim which I've got on STEAM, if I bought a new PC I would be able to play Quake Champions and Skyrim as it's in my STEAM library. †
That if I've got 100 Xbox One games, on day one of Scorpio I will have 100 games that will play on it then I buy 20 Scorpio games then in 4 years time I buy Zero's Capricorn I can play those 100 Xbox one games and 20 Scorpio games on it and so on and so on....
10.
Final Thoughts
Yet like you said elsewhere Jas, MS could muddy the water as they very well may still say it isn't a next generation system and keep to the beyond generation slogan but having exclusive games which could be big ones like Halo 6 or like the rumour that Crackdown 3 is different depending on where you play it, sure isn't a exclusive but the whole destructible environments being cut from the game if played on a Xbox One would be a big deal or it might just be like the New 3DS which has exclusive stuff like VC, Indies and a few games but nothing to really shout about. † †
It still at the end of the day has to have a name.